Kallima Spa at Hilton London Syon Park
What better way to escape to a blissful place and nourish the body, mind, and soul than in our Kallima Health Club & Spa? Swim or steam, exercise away the stress or indulge in exclusive innovative face and body treatments, all designed to deliver outstanding results. Each luxurious treatment uses specially-designed natural premium products.
Please note that the Kallima Club & Spa are for adults only. The gym access is 24 hours and is complimentary to hotel guests. Spa and pool charges apply, and pre-booking before your stay is essential.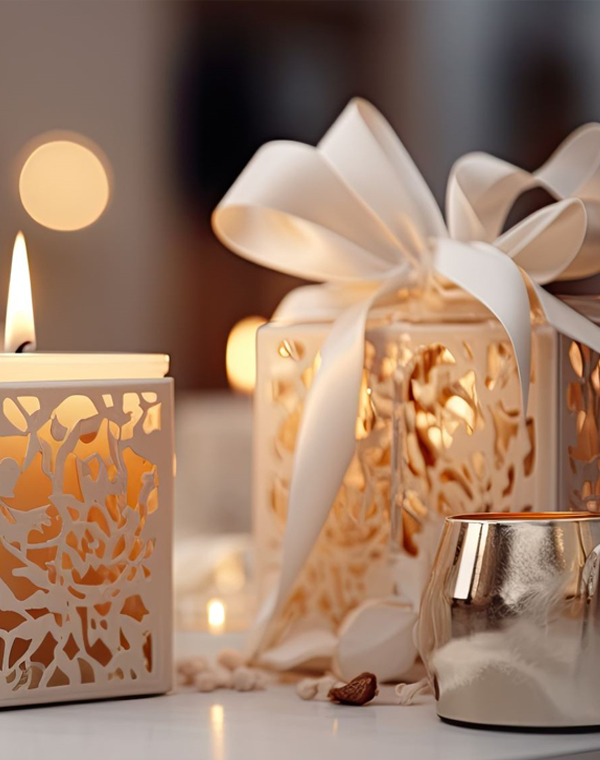 GIVE A GIFT THAT'S TRULY UNFORGETTABLE
Luxurious spa gifts and experiences from £80.
Kallima Spa Gift Vouchers
There's nothing as memorable as a Kallima Spa Gift Certificate – the ultimate indulgence for the people you love the most. Choose from a range of treatments, products or experiences, or give them the pleasure of choosing for themselves with any of our monetary value options.
Purchasing your Gift Certificates is simple, call us on 020 7870 7777, email us on kallimaspa@hilton.com or simply pop in to the spa and talk to one member of the team.
Kallima Spa Treatments Brochure
Click here to download the Kallima Spa brochure with full information on our treatments and packages.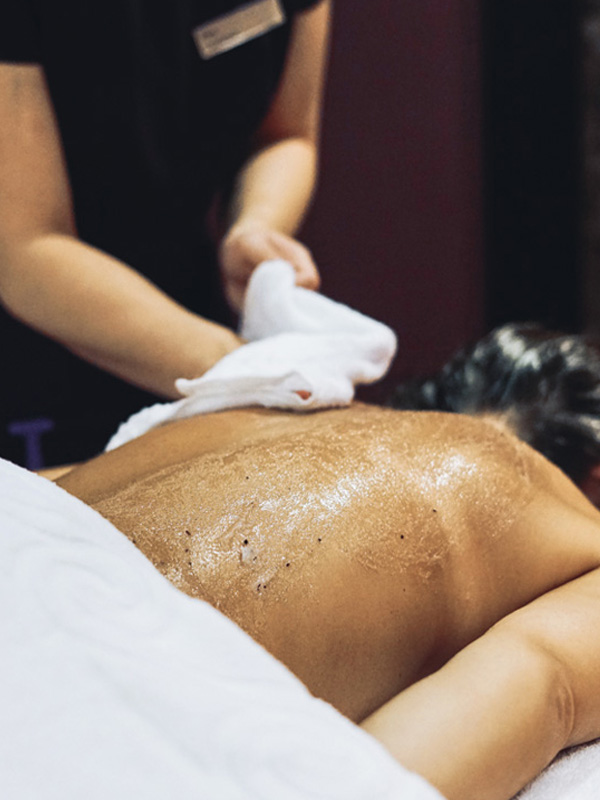 Body Treatments
De-stress Massage 60 minutes £120
This flowing medium pressure massage synergy, relaxes and harmonises the body. Using hand selected pure essential oils.
Syon Park Hot Stone Therapy 60 minutes £145
There's nothing like a touch of warmth to melt away the tensions of the outside world. In this blissful treatment, the heat from the stones will relax and soothe your muscles.
Freestyle Deep Tissue Massage 60 minutes £145
Your technician, will select an aromatic oil according to your concerns, including muscle pain, stress relief, relaxation or balance.
Precious Moments Pregnancy Massage 60 minutes £125
A gently nurturing, specially formulated massage for mothers-to-be (over 12 weeks). This treatment can also help improve muscle tone and skin texture.
Kallima Botany Exfoliation 45 minutes £95
Invigorating and nourishing exfoliator that tones and boosts metabolism.
Butterfly Cocoon Detox Wrap 45 minutes £95
Savour yourself with our Signature Butterfly Cocoon Body wraps that are botanically based, mineral-rich, and formulated with plant powders, which can help slow down the skin ageing process.
Facial Treatments
Kallima Signature Illuminate Facial (50 min) £95
Using a combination of Vitamin E, alpine plants & rice water, this facial improves your skins natural radiance. Healthy ageing ingredient rice bran helps to improve the appearance of fine lines & wrinkles, whilst vanilla & complex fragrant white flowers help brighten the skins complexion, even out blemishes & reduce the appearance of age-spots.
OTO CBD FIRMING & LIFTING FACIAL 60 minutes £120
Designed to rebalance tired, stressed skin and restore both inside and out. This holistic facial treatment combines the power of CBD with a recentering sound therapy, a sculpting bamboo massage, lifting geometrical effect, and cleansing properties clear quartz crystal for a truly restorative experience.
Elemis Biotec Facial 60 minutes | £120 - or - 75 minutes | £130
Revolutionary, non-invasive, anti-aging facial treatment using the latest innovation of the BIOTEC machine, works to switch on the skin's natural cellular energy. Choose from seven personalised facials to suit your needs and end the facial with a 15-minute energising light therapy that will further boost collagen production.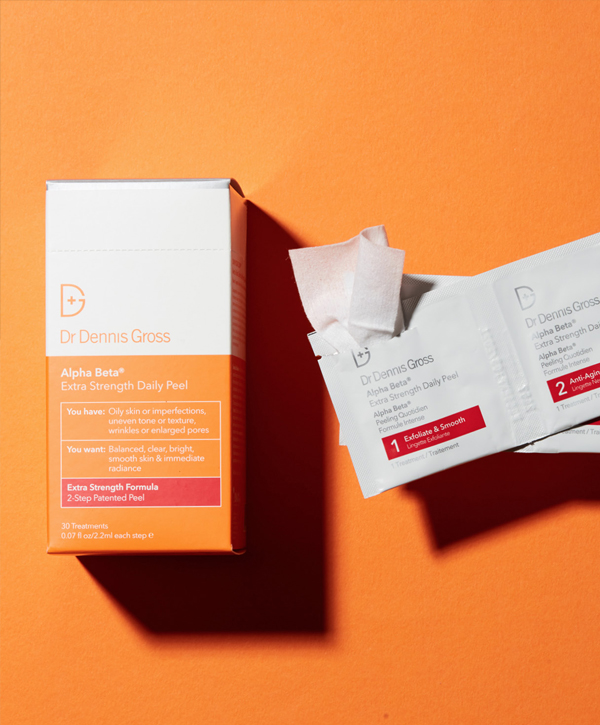 Pore Perfecting Facial (60 min) £110
Banish enlarged pores and texture for good with this deep cleansing facial featuring the flagship Alpha Beta® collection. This facial treats and prevents breakouts while addressing the root of enlarged pores by balancing oil chemistry and firming skin for an overall clearer, healthier complexion.
Hyaluronic Marine Hydrating Facial (60 min) £120
Replenish hydration with this ultra-hydrating facial that gives skin an instantly plumped, smoother appearance. Includes Dr Dennis Gross's best-selling Alpha Beta Professional Peel
Syon Park Ultimate Red Carpet Facial (90 min) £145
The Syon Park Ultimate Red Carpet Facial is a complexion-perfecting powerhouse facial by Dr Gross. This signature Alpha Beta® Professional Peel immediately delivers smoother, more flawless skin and restores a youthful glow with just one treatment. Fine lines, enlarged pores and discolouration are no match for this coveted treatment and will have you red carpet ready in next to no time. In addition, this facial includes an anti-ageing, imperfection-fighting light therapy treatment.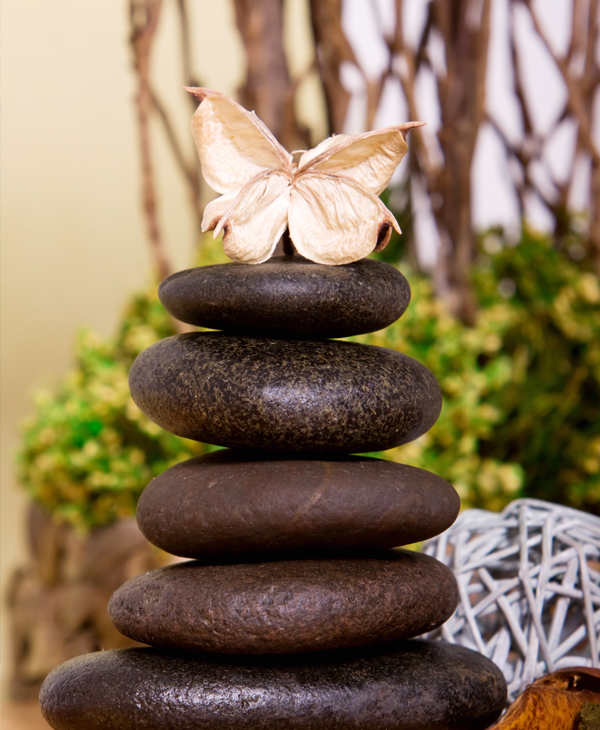 Signature Spa Rituals
Our signature rituals are designed to work in natural synergy with the face, body and mind. These personalised rituals will offer a unique experience, using powerful massage sequences and the most potent active ingredients available in the world today. No matter which ritual you choose, our expert will look after you.
The Superbotanicals Body Ritual 90 min £145
The experience begins with an invigorating Kallima Botany Exfoliation to eliminate dead cells whilst bringing to the skin a sensation of purity followed by De-stress Back Massage and a mini Express Kallima Signature Facial. This uplifting experience is bespoke to your needs, ensuring you leave feeling radiant and energised.
Musumi De-Stress Ritual 120 min £245pp
Combining the best of our facial and body treatments which includes a 60 minute Syon Park Hot Stone Therapy and a 60 minutes Kallima Signature Facial designed for your skin's needs. Deeply relaxing at all levels.
Kazumin Couples Ritual 90 min £285
Escape the daily grind and unwind side-by-side with a partner or friend with our couple signature experience for two. It could be the perfect date with that special someone or a friend to relax and spend time together. This journey of pure bliss combines 60 minutes of De-stress massage and an Express Personalised Kallima Signature facial.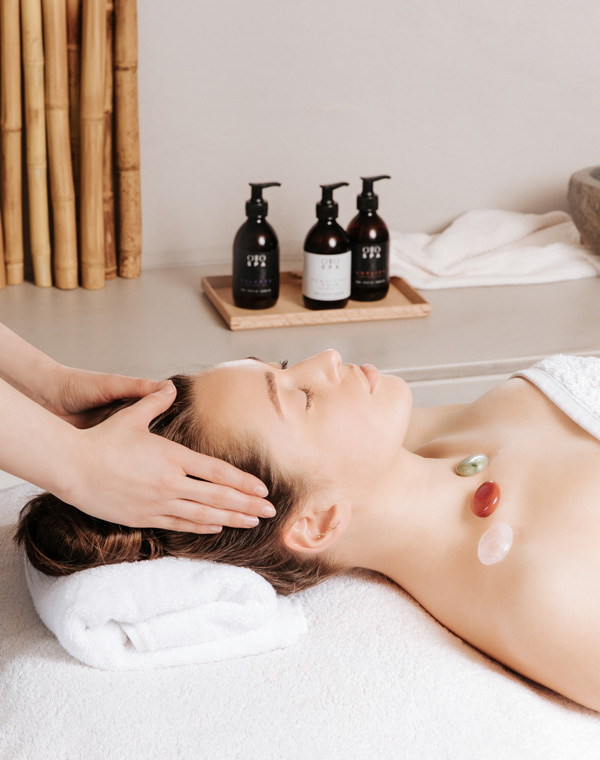 DISCOVER OTO CBD SPA & WELLNESS
AMPLIFY MASSAGE / 60 MIN £135
Designed for those seeking to release tension and unravel tightness in tired muscles. This full body treatment uses CBD oil infused with Bitter Orange, Grapefruit and Juniper Berry, coupled with a handcrafted bamboo roller to rejuvenate deeper levels of the muscle. Combined with an OTO signature sound therapy and the placement of Red Jasper crystal, renowned strong grounding properties, for a profoundly regenerative experience.
FOCUS / 60 MIN £135
Designed to calm and focus busy mind. This full body treatment with stimulating scalp and foot massage, uses CBD oil infused with Ginger, Black Pepper and Frankincense, renowned for their anti-inflammatory and soothing properties. Combined with an OTO signature sound therapy and the harmonising qualities of aventurine crystal to help reduce feelings of anxiety and improve concentration.
BALANCE / 60 MIN £135
Designed to be deeply restorative and help with sleep. This full body massage uses CBD oil, infused with Jasmin, Helichrysum and Roman Chamomile, to calm the nervous system resulting in deep relaxation. Combined with an OTO signature sound therapy and Rose Quartz crystal, used for its deep inner healing properties, for a powerful balancing and restoring experience.
OTO CBD Signature Renewal Therapy / 90 minutes £235
Reset & transform your energy with the ultimate body and face therapy using the anti-inflammatory & anti-oxidant properties of CBD. A full body bespoke massage, followed by a tailored facial including bamboo sculpting and neck stretching is sure to remove muscle restrictions and leave you feeling free to spread your wings again.