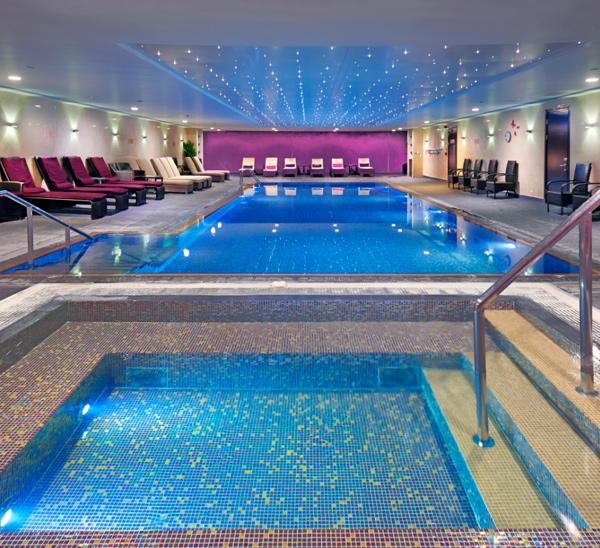 OPENING HOURS
Gym
24hrs for Hotel Guests
9am to 9pm for Non-Hotel Guests
Swimming Pool
6am to 10pm Hotel Guests
9am to 9pm for Non-Hotel Guests
Children's Swimming Hours
9am to 11am
4pm to 6pm

Children's hours are subject to seasonal change.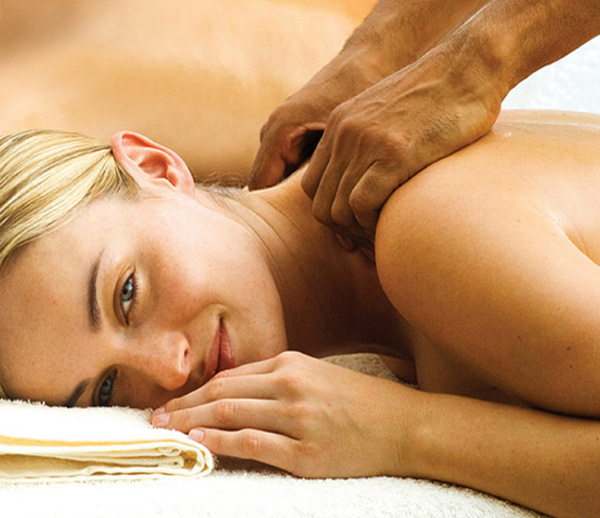 BOOKING
Advanced bookings are required for all Spa Appointments; Group Bookings of 5 guests or more require a minimum 3 weeks pre-booking. A valid credit / debit card or a company account is required at the time of booking to hold all spa reservations. Names of individual guests are required for all bookings.
GENERAL HEALTH
Prior to making your appointment, it is your commitment to notify us of any medical condition which we should know, or if your medical condition consequently change after your booking has been confirmed.
We recommend if you please consult your doctor prior to visiting the spa; if you have a known allergy, pregnant or have had cancer within the last 5 years, or suffer from a medical condition such as high blood pressure or diabetes.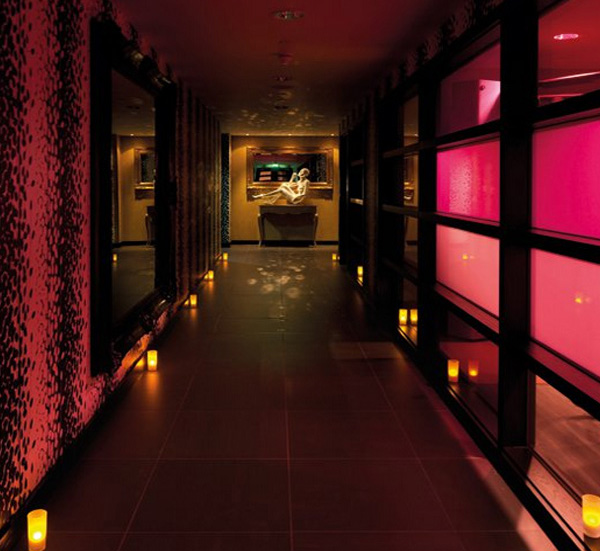 ARRIVAL
Please kindly arrive for your spa appointment minimum of 15 minutes before your booked time to enable you to complete a consultation form and prepare for your spa treatment, use of the steam room, sauna or pool before your treatment will enhance your relaxation and receive the full benefit of your spa treatment. If you would like to use the spa facilities, please arrive at least 60 minutes before your scheduled time.
We offer our guests a suitable treatment schedule, please be advised we will not be able to guarantee treatments extension or rebooking for late arrivals and discounts will not be applicable.
Treatment Time include guest consultation and after care advise. Robes, Towels and slippers will be provided on your arrival.
PARKING
Complimentary guest parking is available for all our guests; we recommend if you please take necessary safety measures to ensure safety of your vehicles. Kallima Spa or Hilton Syon Park management will not accept liability for any accidents, damage or loss incurred.
GIFT CERTIFICATES
For the perfect gift, our certificates can be tailor made for any special occasion, if you are booked through a Gift certificate, please kindly present a copy of your voucher / certificate at Spa Reception on your arrival. For terms and conditions (link)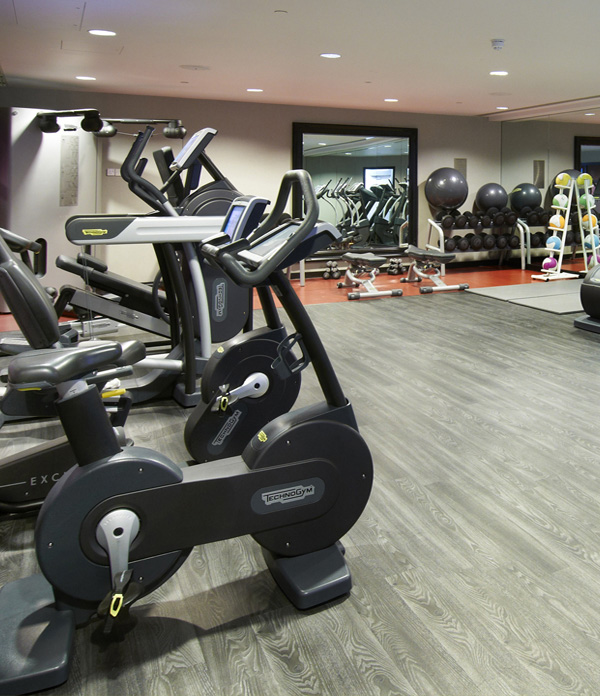 CANCELLATION, REBOOKING OR ALTERATION
If you must cancel, re-schedule or alter an appointment, please advise our reservations desk 24 hours in advance and 3 days for groups of 5 or more.
No-shows and cancellations received less than 24 hours and 3 days (groups of 5 or more). Will be charged for all scheduled services at full price.
Once all bookings are confirmed we will not be able to guarantee availabilities on rebooking or alterations; an additional charge may be incurred for any changes on your bookings.
DRESS CODE
Guests with treatments booking may enjoy the use of the Snug; We request before relaxing in the Snug for guests to please change from your gym clothing or wet swimwear, so as you are comfortable in our warm loungers and sofa.
MOBILE PHONES
The use of mobile phones within the spa facility is prohibited, except in designated areas.
AGE REQUIREMENT
Children under the Age of 16 are not permitted to receive spa treatments; Children 16 to 18 years old; parent or Guardian will be required to sign a consent a waiver form; during treatments a child must be accompanied by a parent or guardian.,
FACILITIES
Changing Rooms
Personal digital lockers are provided during your visit, we advise that you please remove any jewellery and leave all your valuable items on the lockers provided; we regretfully unable to take any responsibility for any damage or loss of items within the facility.
Lockers are for day use only. Please be advised any personal items left in lockers will be removed at the end of the day and placed in lost property for a maximum of 3 days and will be disposed accordingly.
Children over the age of 7 years must use the communal change areas, or family change facility.
Heat Facilities
We advise all guests to wear appropriate swimwear or a towel at all times in the sauna and steam facilities. These facilities are available only for the use of guests over the age of 16.
Pregnant ladies are not recommended to use any Heat Facility.
Swimming Pool
We ask guests to shower before using the swimming pool.
Swimming pool is NOT supervised. CCTV equipment and Emergency call alarms are installed throughout the pool area. The pool depth is 1.2m. No diving or running is permitted in the pool area.
Gymnasium
Guests wishing to use the Gymnasium must be able to declare that they have read, understood and agree to the Health Commitment Statement as posted in the Gym and Spa Reception. Guests under the age of 16 are not permitted in the gymnasium, unless agreed by the Management.
Please ensure for your own safety, for any questions please speak to a member of our reception or spa team before commencing exercise. Guests are required to wear appropriate clothing and footwear in the gym, and to wipe down the equipment after use with the towels provided. Cold water is also provided from the dispenser in the gym.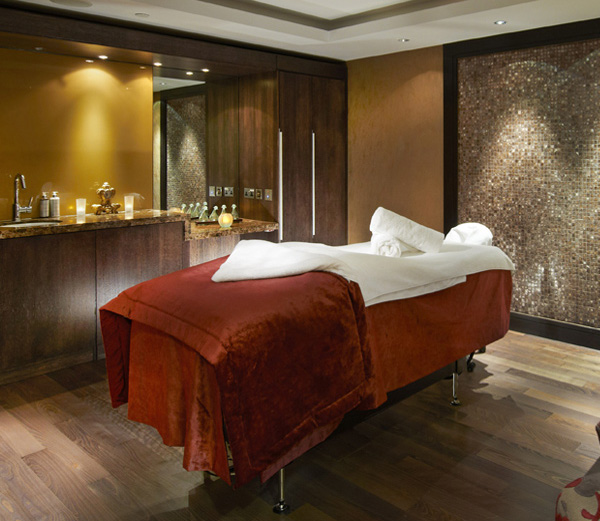 ADDITONAL CHARGES
For non-hotel guests we offer day spa packages and day spa passes. Day Pass for use of spa facilities is £75.00 weekend / £50.00 weekday per person.
For guests receiving treatments of 45 minute / 30 minutes or less will be able to use the spa facilities at 50% off on day pass rates.
Please if you may have any question or further inquiries please kindly contact us at kallimaspa@hilton.com or via telephone number : 0208 380 1590
We very much look forward to welcoming you to Kallima Spa.