Kallima Spa at Hilton London Syon Park
At the Kallima Spa, you'll experience total relaxation and rejuvenation for mind, body and soul. Choose from an exclusive selection of innovative beauty and relaxation treatments, all designed to deliver outstanding results. Each luxurious treatment uses specially-designed premium products by Elemis, Kallima's skincare partner.
Please note that our spa, pool, and gym are adults only. Spa and pool access charges apply and pre-booking prior to your stay is essential. We appreciate your understanding.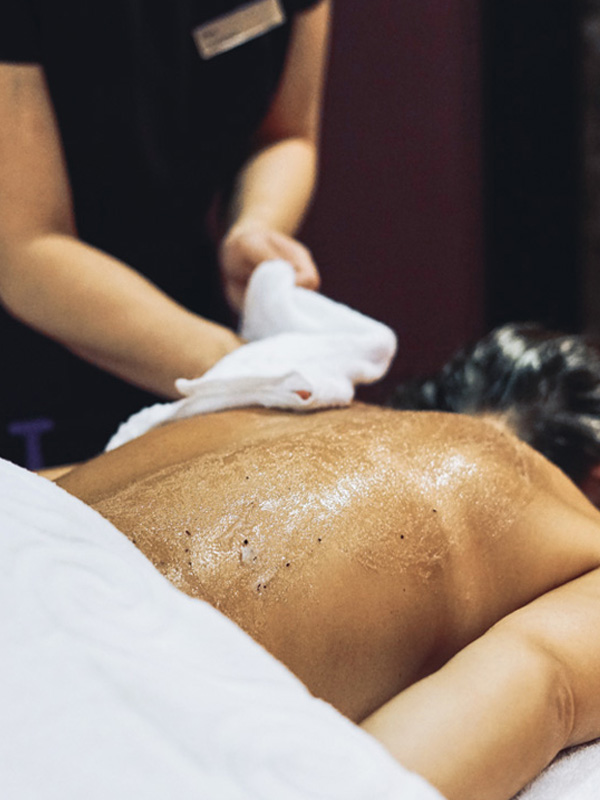 GIVE A GIFT THAT'S TRULY UNFORGETTABLE
Luxurious spa gifts and experiences from £80.
Kallima Spa Gift Vouchers
There's nothing as memorable as a Kallima Spa Gift Certificate – the ultimate indulgence for the people you love the most. Choose from a range of treatments, products or experiences, or give them the pleasure of choosing for themselves with any of our monetary value options.
Purchasing your Gift Certificates is simple, call us on 020 7870 7777, email us on kallimaspa@hilton.com or simply pop in to the spa and talk to one member of the team.
Kallima Spa Treatments Brochure
Click here to download the Kallima Spa brochure with full information on our treatments and packages.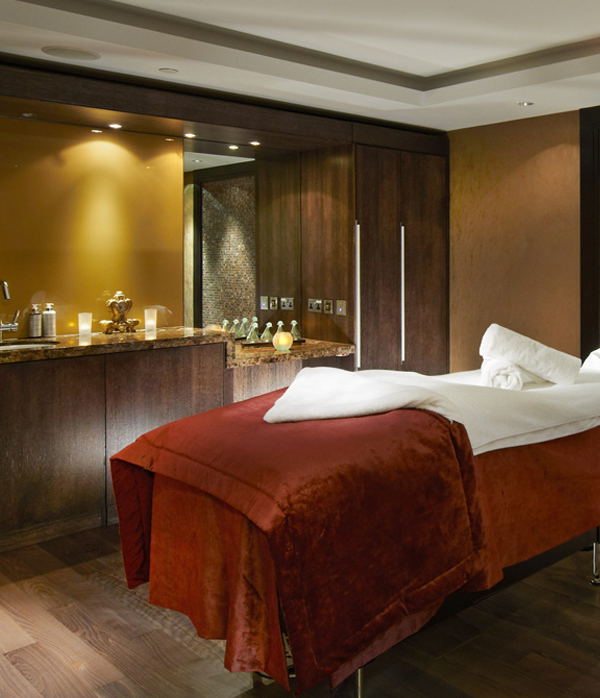 Body Treatments
De-stress Massage - 60 minutes £120
This flowing medium pressure massage synergy, relaxes and harmonises the body. Using hand selected pure essential oils.
Deeper than Deep Hot Stone Massage - 60 minutes £145 / 90 minutes £190
Balinese stones drenched in Frangipani Monoi Body Oil are worked deep into the muscles, targeting areas of tension. Promoting absolute warmth and relaxation.
Freestyle Deep Tissue Massage - 60 minutes £145
Your technician, will select an aromatic oil according to your concerns, including muscle pain, stress relief, relaxation or balance.
Nutrient-rich Detox Wrap - 45 minutes £95
Our nutrient rich detox wrap uses deeply nourishing Green Tea Balm or with Frangipani Oil to encourage super skin health and powerful detoxification. It helps stimulate the elimination process and restore equilibrium to leave you feeling completely reinvigorated.
Intensely cleansing Exfoliation - 45 minutes £95
Invigorating and nourishing exfoliator that tones and boosts metabolism.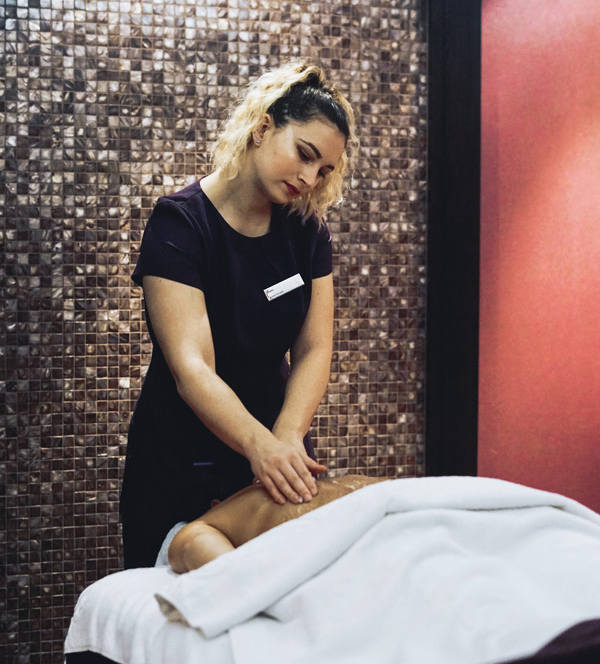 Signature Spa Rituals
Our signature treatments are designed by ELEMIS to work in natural synergy with the skin, body and mind. Every treatment is specifically designed to offer a unique experience, using powerful massage sequences and the most potent actives available in the world today. No matter which treatment you choose, our experts will look after you.
The Superbotanicals Body Experience / 90 min £145
The experience begins with an invigorating exfoliation of frangipani oil and salt scrub to eliminate dead cells while bringing to the skin a sensation of purity followed by de-stress back massage and a mini personalised ELEMIS express facial.
Musumi – De-Stress / 120 min £245pp
Combining the best of our facial and body treatments with a 60 minute deeper than deep hot stone rhythmic massage and a 60 minutes Elemis personalised facial to you skin needs. Deeply relaxing at all levels.
Kazumin – Infuse Couple Retreat 90 min £285
Escape the usual and unwind side-by-side with a partner or friend with our couple signature experience for two. It could be the perfect date with that special someone or a friend to relax and spend time together. This journey of pure bliss combines 60 minutes of De-stress massage and an Express personalised ELEMIS facial.
ELEMIS Facials
Pro-Collagen Age Defy Facial - 30 minutes £80 / 60 minutes £110
This anti-aging facial tackles fine lines and wrinkles with clinically proven age-defying benefits of marine charged Padina Pavonica and Red Coral. Targeted facial massage encourages optimum cellular function for nourished, younger looking skin.
Pro-Glow Superfood Radiance - 30 minutes £80 / 60 minutes £110
A nutritional boost rich in superfoods and essential minerals designed to pack stressed, dull skin with energising, detoxifying actives. Clinically proven to leave skin plumper, radiant and lit up with good health.
Peptide4 Plumping Pillow Facial - 30 minutes £80 / 60 minutes £110
Using the ELEMIS Peptide4 Plumping Pillow Facial is a hydrating sleep mask which drenches the skin in moisture, helping to pump the skin as it fights the visible signs of tired, dull skin; mask helps seal in hydrating actives, so your skin is softer and plumped with moisture in the morning.
Pro-Glow for Men - 30 minutes £80 / 60 minutes £110
The hard-working facial for ageing, dehydrated skin and tired eyes. It maximises cell regeneration, a Multi-dynamic facial massage sequences boost circulation, whilst scalp and foot massage deeply relaxing.
BIOTEC Facial with Energising light therapy - 60 minutes £120 / 75 min £130
Revolutionary, non-invasive, anti-aging facial treatment using the latest innovation of the BIOTEC machine, works to switch the skin natural cellular energy. Choose from seven personalised facials to suit your needs and end the facial with a 15-minute energising light therapy that will further boost collagen production.